Life and Business Coaching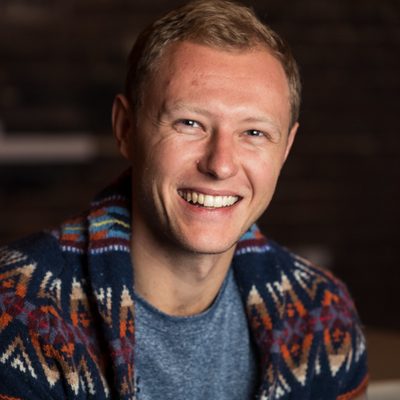 Hi, I'm Calvin! I'm a Princeton-educated writer, coach, and entrepreneur on a mission to help 10 million people live a more conscious and fulfilling life.
I offer one-on-one life and business coaching for:
Entrepreneurs who want to scale their businesses and build the mindset required to succeed and endure the challenging realities of entrepreneurship.
Professionals in the finance, consulting, and marketing spaces seeking to improve their performance in an existing role or who want to switch careers. 
Creatives who want to develop a structured and performance-driven process to help make their visions a reality. 
We will identify your top goals, map out your vision, develop a practical action plan, and solve challenges as they arise. You will:
Learn to take responsibility for everything you face in life.
Develop enhanced self-awareness and clarity.
Improve your performance and effectiveness.
Come away with an increased sense of fulfillment. 
What People Who Have Worked With Me Have to Say
Taylor, Startup Growth Manager
"I engaged Calvin to improve my responses to uncomfortable situations. With his guidance, I was able to build new behaviors that have tremendously improved the outcomes in both my personal and professional life. I would highly recommend Calvin as a coach to anyone." 
Kristina, Healthcare Consultant
"I contacted Calvin for interview & negotiation support for a strategy role with a NYC healthcare startup. He proved to be an invaluable resource, helping me articulate my strengths, clarify my goals, and successfully negotiate for a 20% salary increase after I landed an offer. If you are thinking about a career move, you will benefit from Calvin's insights." 
"Calvin's ability to both see the big picture, and offer very specific, tactical, experience-backed advice makes him an excellent coach to have in your corner. No doubt my work with him saved me many times what it cost, and offered a new level of clarity I didn't have before." 
Thor, Software Consultant
"Calvin has been my coach for years. By tapping into his technical expertise, eye for solutions, and raw enthusiasm, I was able to develop the confidence and skill set I needed to land my current gig. Calvin remains my go-to resource for advice and support in my professional endeavors."
If you're interested in working with me in a one-on-one coaching capacity, please send an email to [email protected]
In the subject line, please write "[Life and Business Coaching][Your Name]" In the email, please briefly describe your situation, the type of support you are looking for, and your timeline and budget.
If there is a mutual fit, I will follow up to schedule a free consultation call. During the consultation, we will discuss your goals, identify challenges, and begin mapping out a practical and actionable plan.
I'm looking forward to working together!