Congrats on Submitting Your Scholarship Application!
Once the application period ends, finalists will be selected and interviewed. If you have any questions, please reach out to [email protected]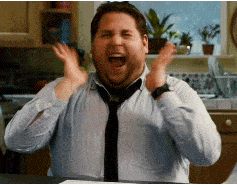 3 Things to Do in the Meantime
Life Reimagined is a weekly Sunday email that will help you achieve your goals and find meaning across your career, finances, health, and relationships.
#3. Browse my reading list for good books and key takeaways
Devouring books is the best habit I developed after graduating from college. I wish I had picked up good books sooner. Books help you to accelerate past the crowd by tapping you into centuries of knowledge and wisdom from the world's brightest minds. Through reading, you'll learn how to live, how to be a good person, how to lead, and how to succeed.
If you're just getting into reading, pick one of the books in the top 10 on the reading list, and read this post about How to Read a Nonfiction Book so that you can get the most out the time you spend reading.