Elevate Black Students in Public Policy Scholarship
Empowering the next generation of Black educators and policy officials.
Talent is evenly distributed, but opportunity is not.
Amidst COVID-19 and protests of police violence and racial inequality going on in every state, state politics is more important than ever. Despite this, not a single one of the US's 50 state governors is Black.
Thoughtful, innovative, and cross-discipline public policy can be one of the most impactful ways to move communities and the country forward, but our pipeline of politicians and public policy experts does not reflect the diversity of our country.
We need more widespread reform and better representation, an issue that will require dedication across education and politics.
As one small part of this, the Elevate Black Students in Public Policy Scholarship will be awarded to a Black undergraduate or graduate school student who is striving for a career in public policy.
This scholarship is funded by Calvin of calvinrosser.com and Mechanism Ventures.
Scholarship Details
The scholarship will be awarded to one undergraduate or graduate school student.
Timeline
The application deadline is March 9, 2021.  Winners will be announced on April 8, 2020.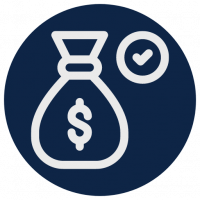 $1,000 Cash Award
Life and school are expensive. The $1,000 cash award is designed to lessen the financial burden of life.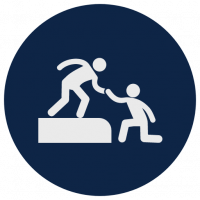 Pay it Forward
If you know someone who might be a good fit, encourage them to apply. If you win the scholarship, pay it forward by helping others.
To be eligible for this scholarship, you must meet the requirements below. Please read the requirements carefully to ensure you meet eligibility before applying.
You can apply for this scholarship on the Bold.org scholarship platform. To apply, you will need to set up a student profile on Bold.org and write a 500-1,000 word essay about the following:
Please tell us a bit about yourself and what you hope to achieve through a career in public policy.
The scholarship is open to current Black undergraduate or graduate school students who are striving for a career in public policy. 
Meet Mya, the 2021 Scholarship Winner
My life goal includes being a part of the change to better my community and those similar to mine. I aspire to design change creatively through planning and/or architecture.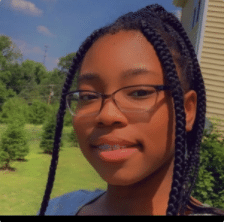 Mya enjoys spending her time on activities that create positive change. With the Melrose Mentoring Program, she spent hours every week at an underfunded school in her neighborhood. 
Each week, she would teach students science, technology, engineering, and math, in addition to helping them learn about different career paths. The result was showing the students an exciting world that they could explore and conquer. Through the program, she learned that every day is a chance to do something remarkable. 
Mya's goal in life is to become an urban planner to end the housing crisis and exclusionary zoning, which contributes to the circle of poverty, underfunded schools, limited employment opportunities, high crime rates, and lower quality of living for too many people.
When is the scholarship deadline?
The application deadline is March 9, 2021. Winners will be announced on April 8, 2021.
What is the scholarship prize?
The scholarship award is $1,000.
When will the winner be chosen and notified?  
The winner will be publicly announced on April 8, 2021. Prior to the announcement date, we may contact finalists with additional questions about their application. We will work with donors to review all applications according to the scholarship criteria. Winners will be chosen based on the merit of their application.
How will the scholarship be paid?
We will send the $1,000 award check to the winner's academic institution in their name, and in the name of their institution (depending on the school's requirements).
How will my application be verified?
Before we award the scholarship, the winner will be required to verify their academic enrollment status by providing a copy of their most recent transcript.
How can I contact you with questions? 
If you have any question about the scholarship, you can email Calvin at [email protected] Please use the subject line "Elevate Black Student in Public Policy Scholarship."
How will my application information be used? What are the scholarship terms and conditions?
Life Reimagined Ventures manages this scholarship with the support of the Bold.org scholarship platform. Bold.org takes student confidentiality and privacy incredibly seriously. Please refer to the application page on Bold.org for full details.
Resources to Improve Your life
Access a curated list of the best books that I have read with ratings, summaries, and key lessons from each.
Find more balance and meaning across your career, finances, health, and relationships. Sign up to receive Life Reimagined, a weekly Sunday email with articles, ideas, and resources to help you design a life with more joy, less pain, and success as you define it.