Articles to Improve Your Quality of Life
My articles are designed to help you create a more fulfilling life, which requires finding balance and meaning across every areas of your life – your career, finances, health, relationships, leisure, and personal growth.
To get started, you can browse all of the articles below or click on one of the blue categories to filter for a specific area of enjoy. I hope you enjoy!
Categories
All Articles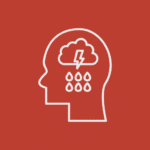 :
Losing someone you love is never easy. This article discusses some thoughts on grief and how you can better navigate difficult times.