Reading List: Summaries and Lessons from the Best Books I've Read
"I'm not saying that you have to be a reader to save your soul in the modern world. I'm saying it helps." -Walter Mosley
Reading will transform your life. Books allow you to transcend the limitations of your direct experience and tap into centuries of knowledge and wisdom from the world's greatest thinkers across every discipline. Books teach you how to live, how to be a good person, how to lead, and how to succeed.
Below I summarize and rate the best books that I've read across multiple disciplines using a simple 1 (never read) to 5 (must read) system:
To get started, click on a category you're interested in. The best books for each category appear first in the list. When you click on an individual book, you will be taken to a page with detailed notes and key lessons from the book. I hope you enjoy!
P.S. You can also find more great book recommendations here.
P.S.S. If you want to access a fully-searchable digital notebook of all of the book summaries below and many more, check out Foundations.
Categories
All Notes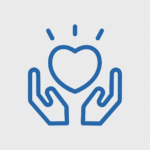 In this engaging and philosophical read, writer Mark Manson provides philosophical and candid thoughts on how we can live a better life.