!$1,000 A Buena Amistad! No-Essay Scholarship
Relationships are what make life meaningful.
This scholarship exists to reinforce the most enjoyable and meaningful part of life – good friends and relationships. 
Despite how short life is, most people get caught up in the grind. Instead of spending time with the people they love, they focus on the hedonic treadmill of achievement, consistently prioritizing the next achievement at work over enjoyable laughs with friends.
But at the end of your life, what are you going to care about? The extra dollar in the bank account, or the enjoyable moments that you spent with the people you love?
As one small way to encourage everyone to focus on what matters most in life, this scholarship exists to allow you the opportunity for a scholarship that doesn't waste your time. 
Apply without writing an essay, and go spend the hour you save with a friend or a loved one.
Scholarship Details
The scholarship will be awarded to one student or non-student from any field of study.
Timeline
The application deadline varies. The next winner will be announced in March 2022.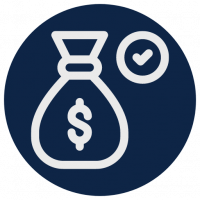 $1,000 Cash Award
Life and school are expensive. The $1,000 cash award is designed to lessen the financial burden of life.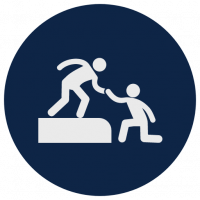 Pay it Forward
If you know someone who might be a good fit, encourage them to apply. If you win the scholarship, pay it forward by helping others.
To be eligible for this scholarship, you must meet the requirements below. Please read the requirements carefully to ensure you meet eligibility before applying.
When is the scholarship deadline?
The application deadline varies. The next winner will be announced in March 2022.
What is the scholarship prize?
The scholarship award is $1,000.
When will the winner be chosen and notified?
The winner will be publicly announced in March 2022. Prior to the announcement date, we may contact finalists with additional questions about their application. We will work with donors to review all applications according to the scholarship criteria. Winners will be chosen based on the merit of their application.
How will the scholarship be paid?
We will send the $1,000 award check to the winner's academic institution in their name, and in the name of their institution (depending on the school's requirements).
How will my application be verified?
Before we award the scholarship, the winner will be required to verify their academic enrollment status by providing a copy of their most recent transcript.
How can I contact you with questions?
If you have any question about the scholarship, you can email [email protected]
How will my application information be used? What are the scholarship terms and conditions?
Life Reimagined Ventures manages this scholarship with the support of the Bold.org scholarship platform. Bold.org takes student confidentiality and privacy incredibly seriously. Please refer to the application page on Bold.org for full details. See advertiser disclosure.