Life Reimagined First-Gen Scholarship
Cash award and one year of mentorship for first-generation college students
The Life Reimagined First-Gen Scholarship exists to help motivated first-generation college students succeed in a complex world that is rigged in favor of those at the top. Through a $1,000 cash award and a year of mentorship, the scholarship is designed to help level the playing field for first-generation college students.
If you're a driven, curious, and contribution-oriented first-generation undergraduate student who is committed to succeeding in this world, then this scholarship is for you. The deadline for applying to the next scholarship is 12/31/2020. The application period will open in the fall of 2020.
Scholarship Details
The scholarship will be awarded to one first-generation college student.
Timeline
The application deadline is December 31st, 2020. Finalists will be interviewed in January, and the winner will be notified shortly after.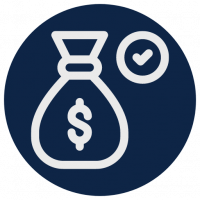 $1,000 Cash Award
Life and school are expensive. The $1,000 cash award is designed to lessen the financial burden of getting a college degree.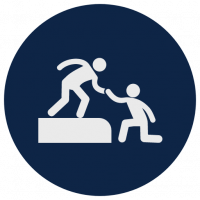 A Year of Mentorship
Get 1-1 mentorship that will help you clarify your goals, create a plan of action, and develop practical life skills that you don't learn in school.
Hi, I'm Calvin Rosser! I created the Life Reimagined First-Gen Scholarship as part of my mission to empower 10 million people to live a more conscious and fulfilling life.
I grew up in Orlando, Florida with a mom who made less than $14,000 a year. My dad was a drug addict and gambler who disappeared when I was two years old. As a kid, I hated the unstable world of economic scarcity and desperately wanted to create a better life.
So I did the only thing a kid can do – I worked my tail off in school and hoped that things would get better. And eventually, they did. After lots of hard work, some luck, and support from a generous mentor, I landed a full ride to Princeton University. Princeton was my opportunity to elevate myself out of poverty and create a better life.
Since then, my life has been consistently improving. After graduating from Princeton, I achieved financial stability while working a lucrative job as an investment banker. Looking for a more fulfilling career, I joined a fully remote startup and traveled to 30+ countries while learning the fundamentals of growing a business. Two years ago, I began my mission to empower 10 million people to live a more fulfilling life.
My life is now filled with more stability, opportunities, and joy than I previously imagined possible. And now that I've "made it," I'm committed to helping others create a better life. I'm committed to helping other because when I reflect on my story, I realize that:
Luck, hard work, and support from others helped me create a fulfilling and meaningful life. And that's what I hope to achieve with the Life Reimagined First-Gen Scholarship. Through financial support and a year of mentorship, I hope to help another curious and driven person create a better life.
To be eligible for this scholarship, you must meet the requirements below. Please read the requirements carefully to ensure you meet eligibility before applying.
Meet Destini, the 2019 Scholarship Winner
In one way or another, growing up is hard for most people. In this way, I'm no different – I faced a number of challenges in my younger years.
When I was younger and my dad was still around, my life felt normal. We didn't have a lot of money, but we got by. My parents were young, so they still had social lives of young adults, which meant sometimes I did too. My parents eventually split up due to an abusive relationship that only got worse with time.
My dad ended up in another state where he continued to get arrested for multiple drug offenses. We still communicate from time to time. My mom and I moved around frequently, which led me to attend 11 different schools by the time I graduated from high school.
My grades suffered for most of my academic career. I didn't get serious about school until my junior year of high school when I learned a hard lesson and faced the consequences.
Moving around so frequently means that I've lived in many different neighborhoods and met countless people. I'm thankful for this experience because it has taught me about the value of interacting with a diverse group of people. Each living situation and group of people taught me a new life lesson.
My mom was a single mother for a long time. She worked long hours and left me to watch my little brother. Sadly, my relationship with my mom suffered for most of my life. For years, we didn't get along. We would fight or have long periods of silence. We were missing the honesty and trust that good relationships require.
By the time I graduated from high school, I had found a summer job and left home without permission. I hoped that time apart would help me and my mother re-evaluate our relationship and help her understand that I was not an extension of her.
It was a hard summer leading up to my first semester of college. With no emotional, moral, financial, or physical support from my mother, I felt lost for a while. But I kept going, knowing that I could endure a lot. I moved to the University of Mount Union campus at the end of the summer and got a part-time job so that I could buy food and pay for school. It hasn't been easy.
Some days, I'm a little hungry. Other days, I'm worried about my mounting tuition bills. There are times where I forget about my fractured relationship with my mom and miss my family deeply. At other times, all I can think about is what I will accomplish in the future. It's a rollercoaster.
In school, I'm double majoring in Japanese and International Affairs. I have a many goals for the future – working with the JET program in Japan to teach English in rural areas, doing work with organizations like UNICEF, and working with the UN as an interpreter. I'm working hard to achieve these goals.
I want to be a guiding light for my little brother and little sister. Above all else, I want to make myself proud, knowing just how far I've come. I'm excited about what's ahead.
You can apply for this scholarship on the Bold.org scholarship platform. To apply, you will need to set up a student profile on Bold.org and write a series of essays about the following:
What book has had the most profound impact on your life? Discuss why.

What's one important lesson you learned from your childhood that sticks with you to this day? Explain why the lesson is important in your life.

What is a big life challenge that you have overcome? Describe the challenge and what you did to conquer it.

Imagine that you win the Life Reimagined First-Gen Scholarship. As the winner, how would you get the most out of the year of mentorship?
The scholarship is open to students at any educational level and field of study. The only requirement is that applicants are first-generation college students. The essays are the most important part of the application. Please ensure that you take that time to provide thoughtful and meaningful answers for each of the questions.
When is the scholarship deadline?
The scholarship deadline is December 31st. One winner will be selected for this application period.
What is the scholarship prize?
The scholarship consists of a $1,000 cash award and a year's worth of mentorship. The mentorship is designed to help you achieve your personal and professional goals. 
When will the winner be chosen and notified? 
After the application deadline of December 31st, scholarship finalists will be interviewed in January. Once the interviews are complete, a winner will be notified and selected.
Am I a first-generation student?
You are a first-generation student if your parents have not completed a bachelor's degree and you are currently enrolled in an undergraduate degree program at a 4-year, 2-year, vocational, or technical institution in the United States.
How will the scholarship be paid?
A $1,000 check will be sent to the scholarship winner's college institution in their name and in the name of their institution (depending on the school's requirements). Winners will also receive follow up information on the year of mentorship.
How will my application be verified?
Before the scholarship is awarded, the winner will be required to provide a copy of their college transcript as proof of their enrollment. 
How can I contact you with questions?
If you have any question about the scholarship, you can email Calvin at [email protected]
How will my application information be used? What are the scholarship terms and conditions?
Life Reimagined Ventures manages this scholarship with the support of the Bold.org scholarship platform. Bold.org takes student confidentiality and privacy incredibly seriously. Please refer to the application page on Bold.org for full details.
Resources to Improve Your life
Discover articles about finding balance and meaning across your career, finances, health, relationships, leisure, and personal growth.
Access a curated list of the best books that I have read with ratings, summaries, and key lessons from each.
Find more balance and meaning across your career, finances, health, and relationships. Sign up to receive Life Reimagined, a weekly Sunday email with articles, ideas, and resources to help you design a life with more joy, less pain, and success as you define it.